.410 Boomerang Cartridge shells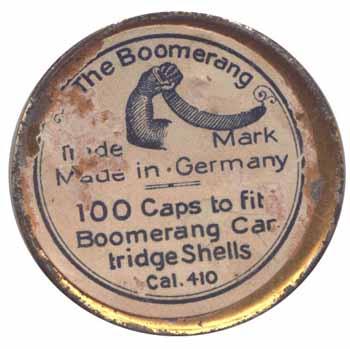 I don't know what they are either, any information gratefully received. ..........
Now we do.... Thanks Jim.


In case you hadn't yet found out about "Boomerang" shells (As pictured on your site).
No big mystery here! They were made in Germany by Gebruder Webendorfer of Hanover.
This company made cartridges and caps and had a branch in Sydney Australia.
They sold their wares under the Boomerang brand name. Your tin contains caps/primers for reloading their Boomerang brand .410 shotshells.
Jim B.