C.G. Bonehill, Belmont Firearms Works, Birmingham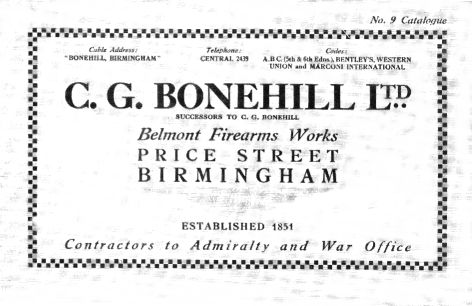 Catalogue 1904
Christopher G. Bonehill was born in 1831 in Birmingham.
In 1851 he founded the firm C.G. Bonehill for the manufacturer of Firearms, including military and miniature rifles, Sporting guns and Air rifles.
He was based at :-
Belmont Firearms Works
Price Street.
Birmingham.
He pioneered the use of machinery for the manufacturer of Shotguns, and the interchangability of components.
Many of his guns were marked "Interchangable"
Bonehill made the "Belmont" range of Anson & Deeley actioned shotguns along with a range of Sidelocks, with optional removable sidelocks and single triggers.
C.G. Bonehill was Guardian of the Birmingham Proof house for 28 years.
The firm continued until 1965.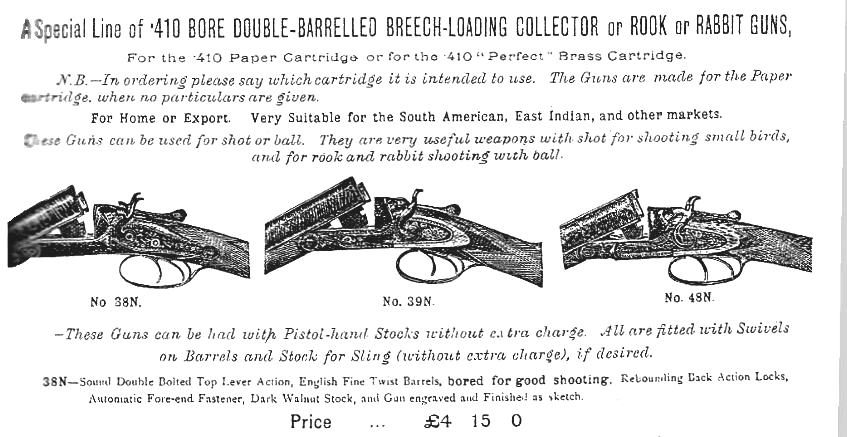 C.G. Bonehill advert 1899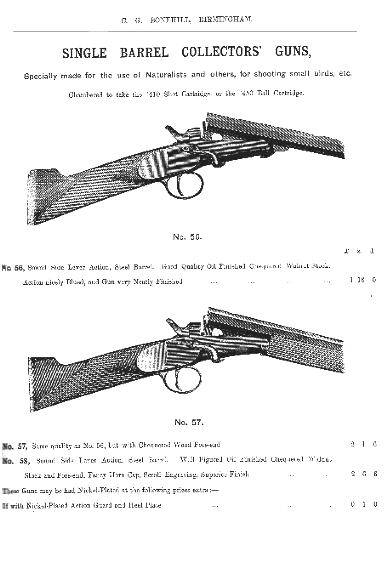 C.G. Bonehill advert 1890