Webley and Scott .410 Pistol, 1935
This Webley and Scott 410 pistol was manufactured in 1935 before being shipped out to Switzerland. By the late 1960's it had made its way to America.
It is almost identical to the .22 single shot target pistol that was available at the same time though the .22 continued in production (I believe) for a much longer period.
I make no apologies for including more than the usual number of photographs of this pistol as we have been provided with a fantastic set of pictures that show the gun in wonderful detail.
The last image is of an advert for the pistol that appears in the 1933 Webley & Scott catalogue.
Many thanks to Larry Carter for the information and photos of the gun.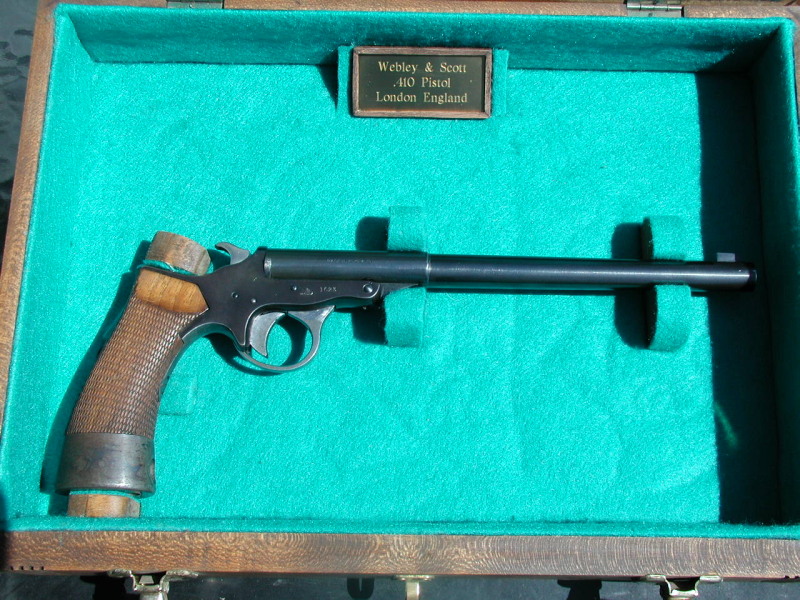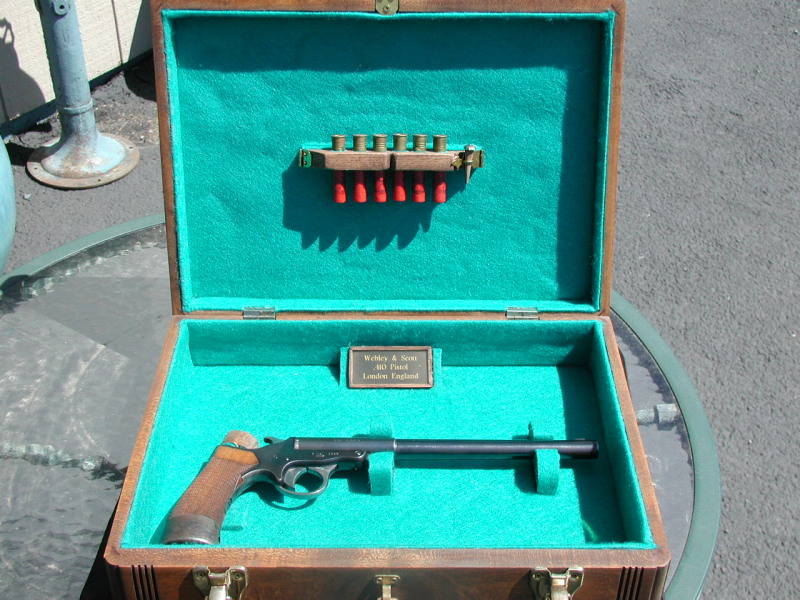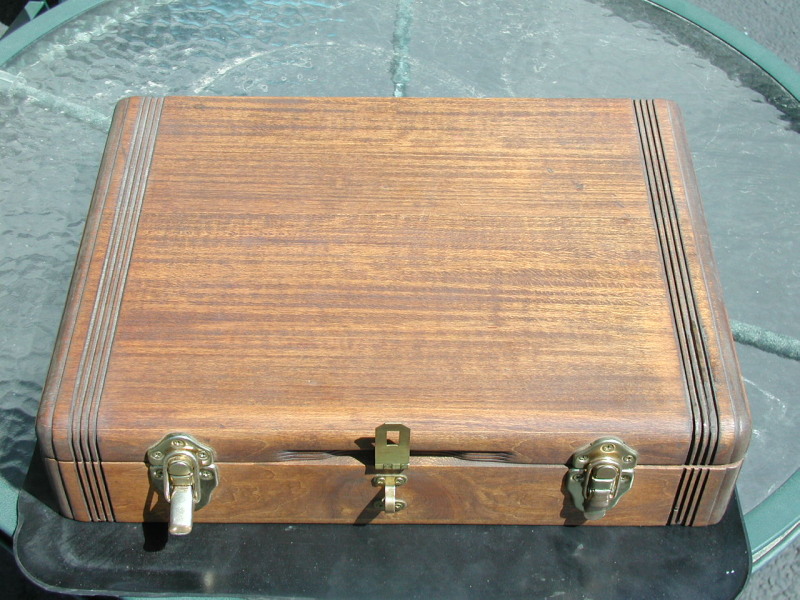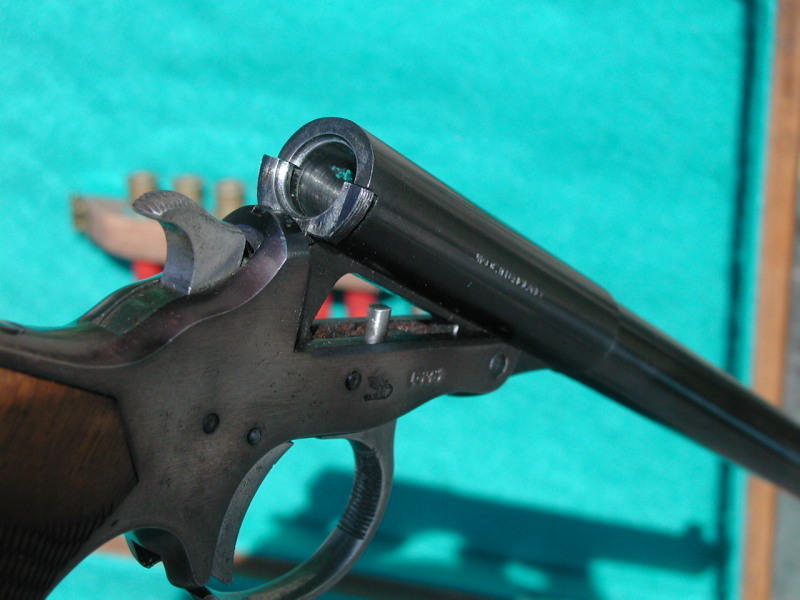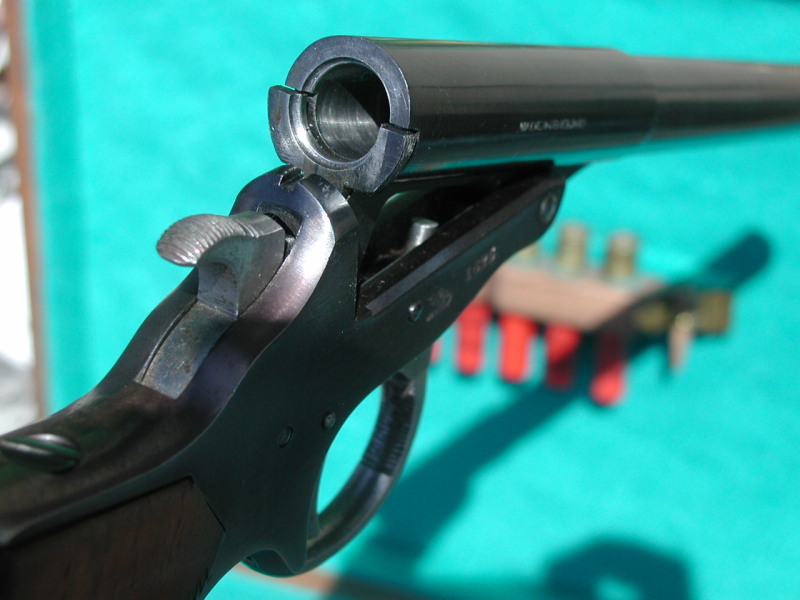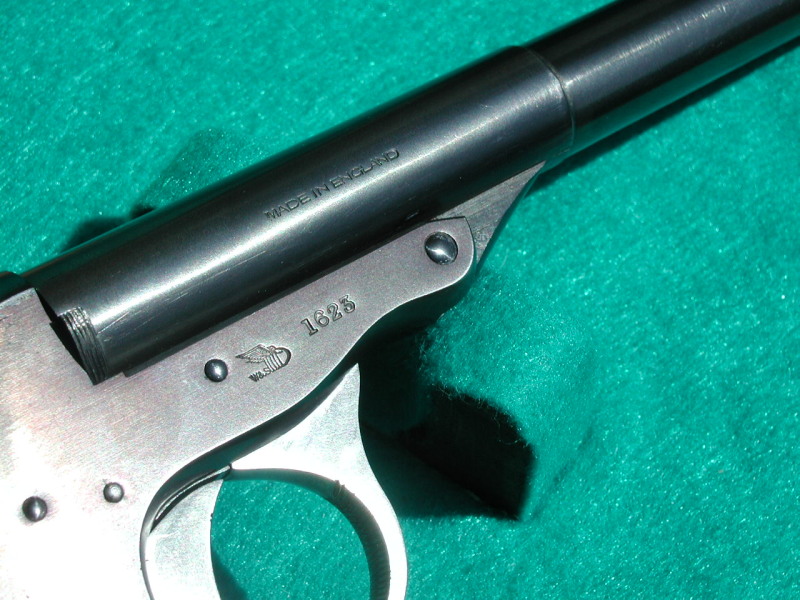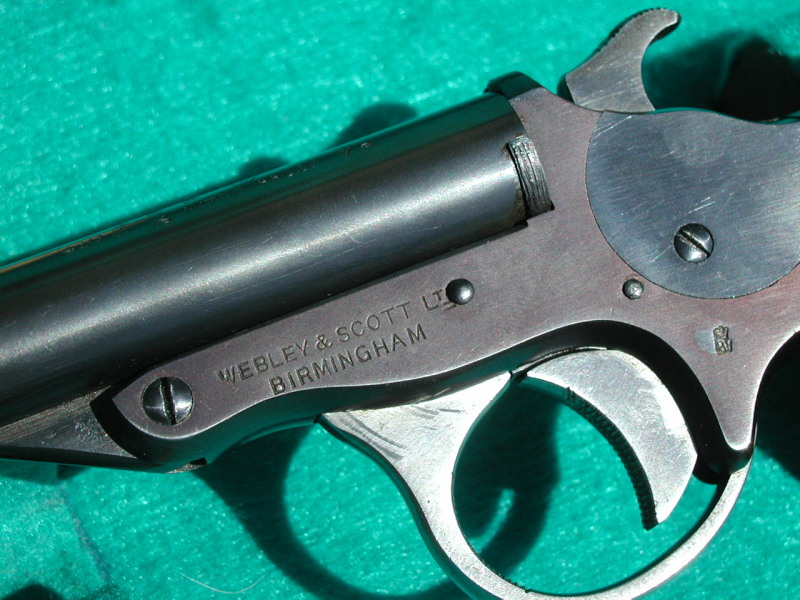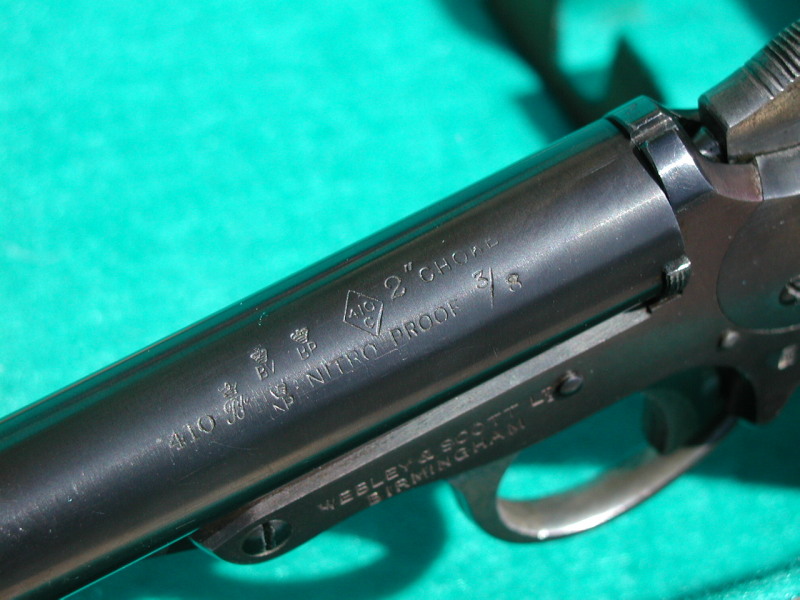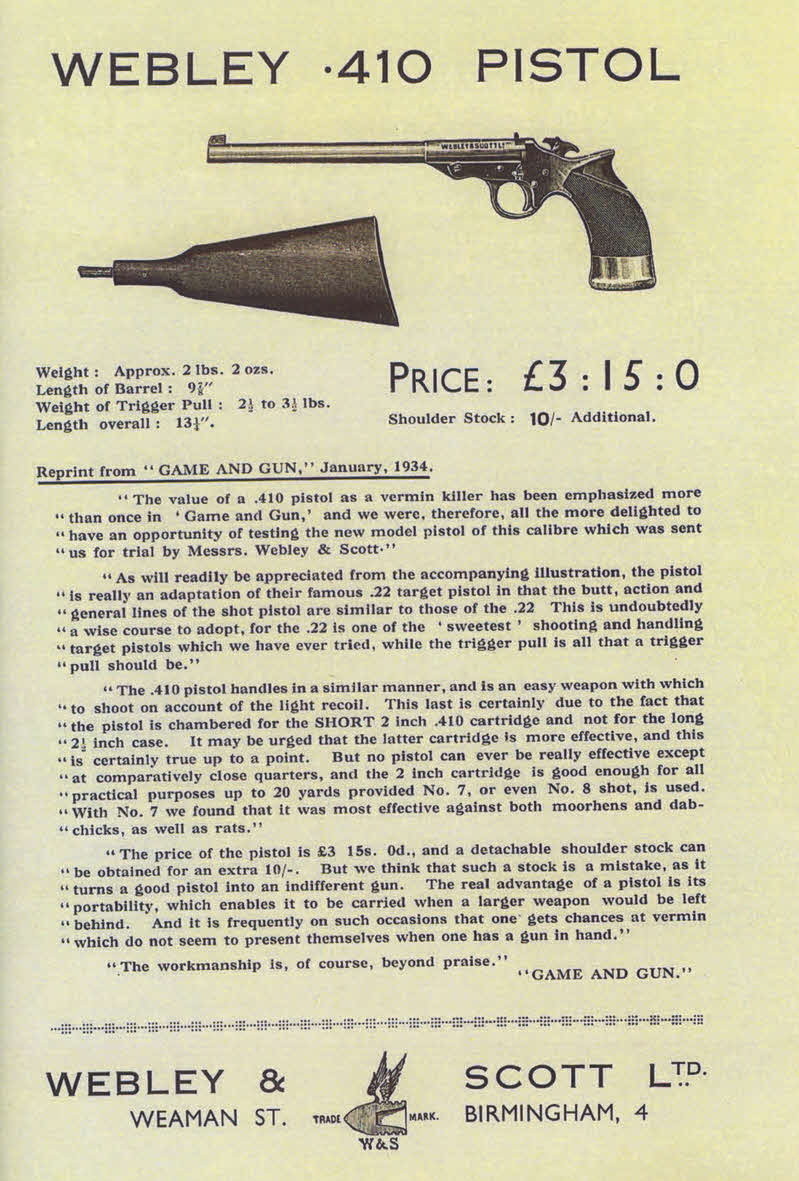 1933 advert from Webleys catalogue
Many thanks to Cornell publications for the catalogue reprint